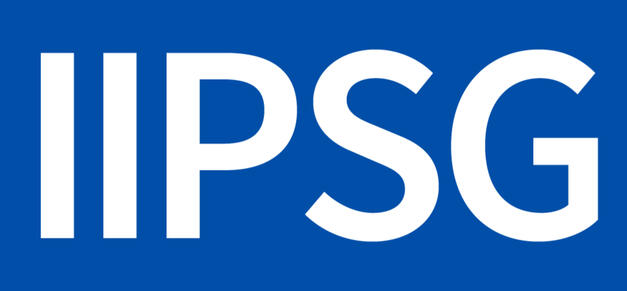 International Intellectual Property Standards Group
International Intellectual Property Standards Group (IIPSG) is an upcoming nonprofit that defines and advocates for improving the standardization, accessibility, and availability of intellectual property (IP) laws and data across IP offices. IIPSG serves IP policymakers, practitioners, industry professionals, owners, service providers, and technologists. IIPSG will create a shared platform and resources for IP offices, propose standards for electronic filings, assure accessibility of published IP records, and advocate for programmatic access to IP office data, website UI & UX standards, and digital publication of IP laws and applicant resources.

If you're interested in learning more about our upcoming launch or becoming involved, please provide your email address here.
Why IIPSG?
IP offices exist to serve as an authoritative source for IP rights in a particular jurisdiction. In doing so, their core functions are to receive, review, and record IP rights.

Today, there are nearly 200 distinct IP offices globally and millions of multinational brands. Despite the vast numbers and global nature of IP prosecution, IP offices have not adopted meaningful or consistent digitization standards. Even simple ideas like electronic filings or public access lack meaningful definitions, let alone standards.

Of course, IP offices face a number of challenges to implementing significant technical improvement. These challenges include budgetary constraints, reconciliation of past records, and lack of agreement on best practices for external resources, including:
The availability of educational content, including laws and regulationElectronic filing optionsPublicly searchable IP recordsOpen API access
Moreover, there also appears to be minimal coordination among IP offices to pool resources to cut costs associated with digitizing existing records or implementing electronic filings. Indeed, attempts to unify digitalization of IP offices have been limited to, among other initiatives, WIPO Standard ST.66 and ST.60, which together attempt to normalize filing, processing, publication, and exchange of trademark information as well as bibliographic content in trademark gazettes and certificates.

IIPSG seeks to go beyond WIPO's efforts and will define standards for filing and data access, facilitate collaboration among IP offices to share information and resources relating to digitalization and best practices, and reduce costs for IP offices associated with digitalization through shared resources in the future.

Applicants should understand an IP office's prosecution process, regardless of country of origin. Applicants should know the status of their IP rights within that process at all times. Stakeholders should have immediate visibility into the current registrar of published IP rights. Service providers should have a common interoperability layer upon which to build software to aid in the prosecution, monitoring, and maintenance of IP rights.

As one of the truly global practice areas, there would be significant benefit from the standardization of IP office resources and data. At minimum, even standardized definitions around electronic filings would help brand owners and practitioners better anticipate costs and processes related to filings and ensure they understand the specific requirements of the jurisdiction. Further, universally available electronic filings, content, and databases would improve access to justice for those without the same resources as multinational companies and law firms by making global IP filings accessible.

The core social contract of intellectual property is that ideas, identities, authorship and ownership are published so that the rights conferred are known to all, but more importantly so that all of society benefits. We propose nearly the same value proposition to IP offices: standardize and publish so that everyone benefits.

By setting minimum and common standards and offering global IP offices a shared platform and resources to drive the further digitalization of IP offices and their data, we aim to minimize the burdens on applicants, IP holders, and IP professionals and improve the ability of unrepresented IP applicants to navigate the application process.
Our Plan
In the initial scope of IIPSG, we will focus on trademark prosecution and provide a baseline of standards for discussion and comment from leaders of IP offices, IP holders, and data vendors serving the IP community. We will also seek to form a voluntary network of IP offices to share best practices and resources.

Over time, we will help develop shared resources that facilitate the adoption of these standards and the further digitalization of IP offices.
Our Draft Standards
Please note that the following is a draft for comment. To provide feedback on these draft standards, please use the form below.

1. Availability of IP Legislation and Regulation: All IP legislation and regulations should be publicly available on an updated and governmentally operated basis.

2. Availability of Digital Resources: Applicants and rights holders should be able to fully comprehend the IP application process, timeline and due dates for office correspondence, and the renewal and use requirements applicable to each jurisdiction.

3. Electronic Filing Capabilities: Applicants should be able to submit all filings electronically via web form, and IP offices support e-signatures to the extent they are permissible in the jurisdiction.

4. Availability of IP Records: Published applications and registrations should be available and searchable for non-bulk individual consumption for all stakeholders without fee or registration.

5. UI & UX Standards for Ease of Use: Human interface guidelines, standardized terminology, and accessibility standards will assure that all stakeholders have helpful and transparent access to IP data and procedures.

6. Programmatic Access to IP Data and Filing Services: Approved stakeholders should be permitted to programmatically retrieve IP office data and submit filings via an application programming interface.

7. Uptime for IP Office Websites: IP offices should strive to have 99.9% uptime annually and restrict downtime to non-business days.

8. Availability of IP Office Metrics and Statistics: Stakeholders should be able to see average time to prosecution and registration information updated on a regular basis as well as information relating to potential downtime for IP office resources.
Our Founder
Nehal Madhani is an attorney and the founder and executive director of International Intellectual Property Standards Group. Seeing the rise in global IP flings and the limited insight smaller IP holders had into global prosecution processes in his role as CEO of Alt Legal, Nehal launched IIPSG to bring together IP offices, IP owners, and other stakeholders to create and implement standards for the access and availability of global IP office laws and data.

Nehal was previously a practicing attorney at Kirkland & Ellis, LLP, an internationally renowned law firm. Nehal speaks regularly about the intersection of legal practice and technology at bar associations and legal conferences. He has a J.D. from the University of Pennsylvania Law School and a Certificate in Business and Public Policy from the Wharton School of Business.
Get Involved
In the coming months, IIPSG will work with its membership to refine and update these standards. We are actively seeking members, including IP offices, law firms, IP owners, and others that want to be involved in helping drive consistency and digitalization among IP offices and their data. Send us a note using the form below!
---
© 2021 International Intellectual Property Standards Group, Inc.
All rights reserved.